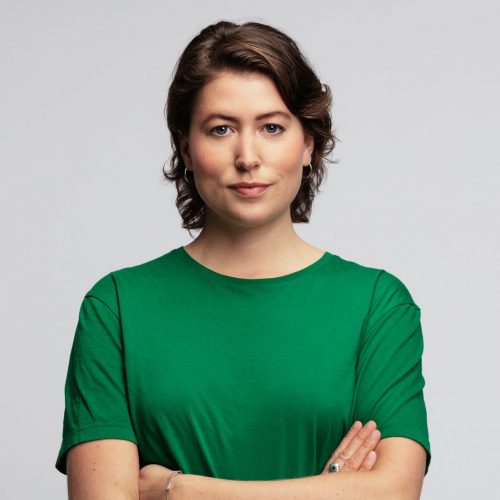 I am a master's student in international law and human rights at Åbo Akademi University, living in Helsinki and raised on a small farm half an hour from the center of Helsinki. After a few years of studying in Turku, I am happy to be a Helsinki-resident today and to have the opportunity to influence my local environment.
We need more young people involved in politics, to ensure that the climate and environmental crisis is combated effectively in Helsinki. As a student of international law and human rights, I am passionate about creating a fairer and more sustainable world for all. I want to work for a Helsinki where everyone is included and can live a sustainable and happy life, regardless of disability, ethnicity, socio-economic status, gender, age or sexual orientation.
The most crucial challenge of our time globally and locally is the climate and environmental crisis. Helsinki has declared a climate emergency , but if we want to see a carbon neutral city before 2035, more ambitious and long-term concrete environmental and climate actions are needed.
| | |
| --- | --- |
| Name: | Anna Korkman |
| Year of birth: | 1995 |
| Municipality: | Helsinki |
| Town: | Helsinki |
| Title: | Student |
| Email: | anna.korkman@gmail.com |
| Phone: | 0400890683 |
| Social media: | |
| Member in: | |
Important political topics
A pioneer in climate and the environment
In order for Helsinki so achieve carbon neutrality before 2035, the climate and environment must be prioritized in all political decision-making in Helsinki. The greenhouse gas emissions must quickly be reduced by improving energy efficiency in the heating of buildings, transitioning to renewable energy and by minimizing the traffic- induced emissions. The infrastructure in the city should support and encourage climate friendly ways of moving, such as walking, biking and using public transport. We should all be able to live without a car in Helsinki. Only by making the climate friendly option of moving the easiest, cheapest and most accessible option, will emissions caused by traffic be reduced.

The city-planning must focus on creating a cleaner living environment that places the wellbeing of its residents at the center. By preserving and creating more green spaces in the city, biological diversity is increased. The city's plants, trees and soil are carbon sinks, produce oxygen and reduce the runoff from streets to the sea. To protect the unique maritime environment in Helsinki, we must improve the waste management and minimize emissions induced by traffic.

Integration
Helsinki's greatest strength is the diversity of people, cultures, languages and ideas that meet here. To ensure the wellbeing of everyone, we must focus on creating good preconditions for a successful integration in Helsinki. Accessible public spaces are important meeting points for people in a viable and democratic city. To ensure enjoyable public spaces, residents should be able to actively influence the city-planning and development of one's home-district.

A good integration implies creating preconditions that support new residents to quickly form social bonds, find employment and actively engage in society. Every resident in Helsinki must be ensured equal access to the high qualitative basic services and be guaranteed equal treatment. Racism and discrimination constitute severe societal problems throughout Finland and in Helsinki, we must improve our abilities of identifying and combating different forms of racism and discrimination.


Young people's well-being
Mental and physical well-being are crucial components of a good life and future. By offering a safe space in everyday life, schools have a crucial task to support the well-being of young people. To end bullying in schools, the school staff should be able to identify and intervene in situations of bullying. To prevent physical and mental health issues , all aged youth should have the possibility to socialize and stay active. One's economic situation must not stop anyone from practicing hobbies. Safe, free and easily accessible public spaces, without requirement of purchase, should be available as meeting points for young persons.

Currently, many young persons in Helsinki suffer from mental health issues. Everyone should easily and quickly be able to seek and receive professional mental support, using one's mother tongue language. To ensure that persons belonging to one or several minorities receive the appropriate care, an enhanced understanding of the specific needs of minority groups is important. Minority representation among healthcare professionals should also be increased.